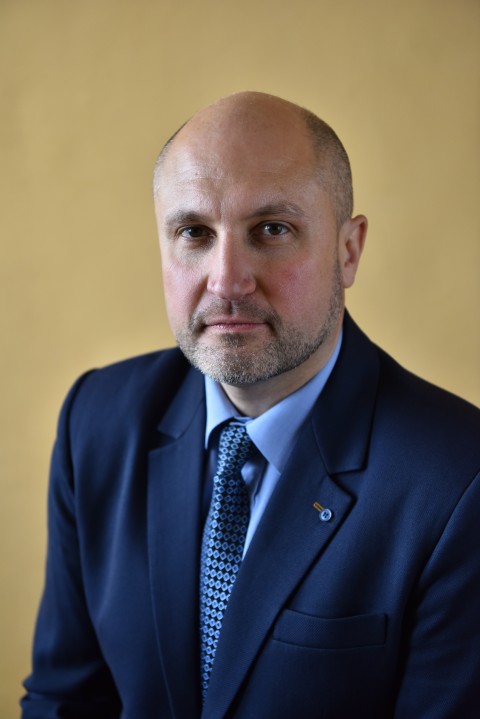 Head of The Department
Chukhlіb Vitaliy Leonidovich
Department Site
About Department
In today's world almost all phases of products creation are closely connected with computer technologies and modernsoftware. The days of paper calculations and pencil drawings have already gone. Nowadays the place of paper and pencil belongs to computer, but specialists, who possess high-level computer-aided design and modelling of forming processes, have been being prepared relatively recently in Ukraine.
In such circumstances, the demand for highly qualified specialists in the field of computer die design and modeling of various materials and composites forming processes is growing every year.
Besides, industry is developing rapidly not only in Ukraine, but all over the world, and requires the establishment of manufactures involving new innovative technologies. There is implementation of the latest results of scientific and technical progress for design and modernization of technology it is necessary to ensure the organization of the design process itself, its optimization and integration. Manufacturing with the use of modern technologies using optimal modes of production can reduce costs and increase competitiveness for this industry.
Therefore, the computer modeling, design, technological processes development can be carried out only by highly skilled specialists trained on the relevant profile. The need for specialists in this field is growing from year to year.
Training programs of our department prepare fully developed, high-quality and modern specialist. Much attention is paid to the theoretical basis of the specialty, as well as workshops, where students create their own 3D-models, computer modeling using modern software and do their tests on lab classes. The Laboratorey contain modern equipment used in factories and leading plants of the industry.
Studying involves the extended amount of programming, modeling and optimization of technological processes, methods of finding technical solutions and experimental researches, as well as the development and operation of automated systems and computer-aided design technologies.
During the studying students acquire knowledges in the areas of:
Computer modeling and design
Computer-integrated technological systems
Exploitation and computer diagnostics of equipment
Computer graphics and industrial design
Management and marketing of new structural materials
Industrial management of chemical production equipment
Computer aided design systems
Development of object-oriented systems for new technologies
It is very important to use the most modern software systems for specialist preparing in computer design. During the study students acquire the following software packages: QForm, SolidWorks, Компас 3D, Inventor, ANSYS, AutoCAD, CATIA.
The knowledge and skills, received by students during their studies, can be employed to a wide range of design, industrial and manufacturing companies in Ukraine and the world.
Scientific fields
Computer modeling and experimental study of the forging process with the initial uneven properties
Research, development and implementation of technological processes for the production of roll-formed profiles
Development of an intelligent control system for robotic manipulators
Development and research of sheet forming technology
Computer modeling and development of optimal deformation modes for solid-rolled railway wheels
Research, development and implementation of technological processes for die forging of parts made of steel and non-ferrous metal alloys
Development of computer models using the finite element method
Qualifications and Areas of Specialization
131 Applied mechanics
131.08 Computer Modeling and Integrated Forming Technologies