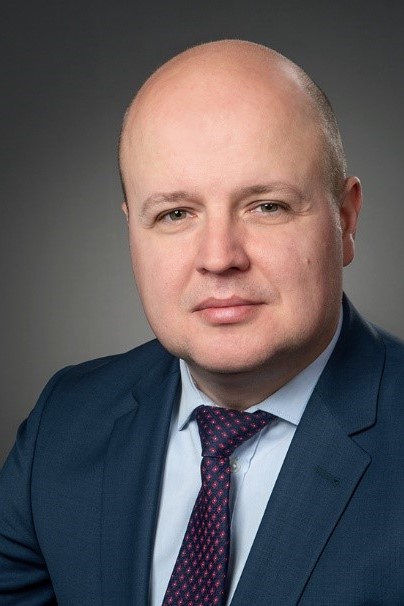 Head of the Center
Denys Meshkov
Website
Information about the center
The educational center "German Technical Faculty" is one of the most dynamically developed divisions of our university. Modern German language study programs for university students and teachers allow them to participate in a wide variety of programs with leading universities in Europe. Our students participate in academic exchange programs, international internships, conduct scientific research within the framework of current works at partner universities in Germany and Austria.
Our center coordinates several Erasmus+ projects, and every semester we send students abroad as part of academic mobility. We coordinate scientific projects with leading universities and interact with employers in Europe in order to provide the best conditions for the start of a career for KhPI students.
DSG (Deutschsprachige Studiengänge) – double degree program for masters.
DSG is a joint educational project between NTU "KhPI" and Otto von Guericke University Magdeburg, Magdeburg, Germany in the areas of electrical engineering and mechanical engineering with the support of the German academic exchange service DAAD. The DSG program is designed for 4 years. To participate in the program, it is necessary to study German at the center for 4 years and to participate in intermediate programs, such as language practice in Germany and industrial practice in Germany. Internships are held during the summer break at a German university for one month. Participation in the program is covered by a scholarship and is available to second- and third-year students. After the fourth year, students are selected for master's studies. The main conditions for participation in the competition are the presence of a TestDaF certificate and successful studies at a university.
DSG2 (Deutschsprachige Studiengänge 2) – double degree program for bachelors.
NTU "KhPI" offers students to participate in the double diploma program with Otto von Guericke University Magdeburg, Magdeburg, Germany. Starting from the second year, KhPI students will be enrolled in a German university, and after 4 years of successful study, they will receive two bachelor's degrees – Kharkiv Polytechnic and OVGU. Areas of study include electrical engineering, mechanical engineering, and the chemical engineering.
The DSG_2 program provides for the admission of applicants to the first course of NTU "KhPI" in a distance format and online training for one academic year. Starting from the winter semester of the 2nd year at KhPI, students will be enrolled in the first year of Magdeburg University and continue their studies under the double degree program in Germany.
The educational project in the field of learning German language "German-speaking engineer" is a modern look at the training of leading engineering personnel, a timely response to the needs of the labor market of Ukraine and Europe in connection with the great demand for young and progressive specialists who not only know their specialty well and also fluent in German! As part of the project, students have the opportunity not only to learn German at any level, but also to take advantage of the wide range of opportunities of our university in the field of student exchange with our partner universities in Europe. Classes are conducted by the best university teachers and lecturers from Germany and Austria. The harmonious combination of modern teaching methods with advanced foreign experience gives an unparalleled result – all our students continue their studies in Germany with a scholarship.
Participation in international programs and projects:
Dear students, graduate students, young scientists and teachers! If you are fluent in German, are interested in exchange programs, scientific internships and, scholarship programs in Germany, please contact us at daz@khpi.edu.ua
Contact information:
Dr.-Ing. Denys Meshkov
Head of German Educational Center NTU "KhPI"
Phone: +38 098 2831453
Email: denys.meshkov@khpi.edu.ua
Address:
2, Kyrpychova str., 61002, Kharkiv, Ukraine
NTU "KhPI", main building, office 39
Educational Center "German Technical Faculty"
Phone: +38 057 707 6549
Email: daz@khpi.edu.ua