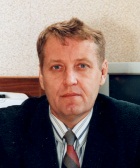 Head of The Department
Sklyar Volodymyr Mykolayovych
Department Site
About Department
Established in 2018 on the basis of the unification of three departments of NTU "KhPI": ethics, aesthetics and history of culture (1977), history of science and technology (2004) and political history (1920's). The Head of the Department is prof. Volodymyr Mykolayovych Sklyar. Nowadays there are three relevant sections in the Department: Cultural Studies (Prof. O. O. Petutina), History of Science (Associate Prof. S. S. Tkachenko), History of Ukraine (Prof. L. P. Savchenko). The Department teaches social and humanitarian discipline "History and Culture of Ukraine", a professionally-oriented educational discipline "History of Science and Technology" for students of all specialties of NTU "KhPI", as well as disciplines "History of Ukrainian culture", "Ethics of business relations", "Ethics "," Aesthetics "for students of separate specialties. Teaching of all disciplines in Ukrainian and English is provided.
There is a concept of educational work, which is based on the humanization of the entire educational process. The knowledge acquired by students affects the education of specialists of higher qualification, the formation of spiritually rich personalities.
Among the priorities of the department are the improvement of the organization of the educational process, methodology of teaching disciplines in accordance with the new normative documents, preparation of curricula in connection with changes in it, methodological materials for distance learning, as well as the search for new effective forms of educational and educational work with students and cadets.
Lessons and classes are conducted in the form of lectures, seminars, conferences, discussions, round tables, control interviews. Modular-rating system for student knowledge control has been introduced. In non-attendance time, accompanied by a teacher, each academic group has the opportunity to visit the museum of the history of our university, the artistic, literary, historical museums, as well as other museums and exhibition halls of Kharkiv.
One of the main areas of work is the organization and participation in inter-university, regional and international scientific conferences. Among them, the International Scientific and Practical Conference "Information Technologies: Science, Technology, Technology, Education, Health" (MicroCAD), International Conference of Students and Postgraduates "Ukraine and the World" and others.
The department is traditionally engaged in research activities. The subject of scientific research is an integral part of the University's research in the field of social and humanitarian sciences, and is coordinated with the research plans of the Ministry of Education and Science of Ukraine and the National Academy of Sciences of Ukraine.
Scientific fields
"Spiritual Culture of Ukraine: History and Contemporaneity" (scientific supervisor of the research topic is prof O. O. Petutina).
"History of the development of the scientific, educational and industrial potential of Sloboda Ukraine in the late nineteenth and early twentieth centuries" (Scientific supervisor of the department research topic is prof. V. M. Sklyar).