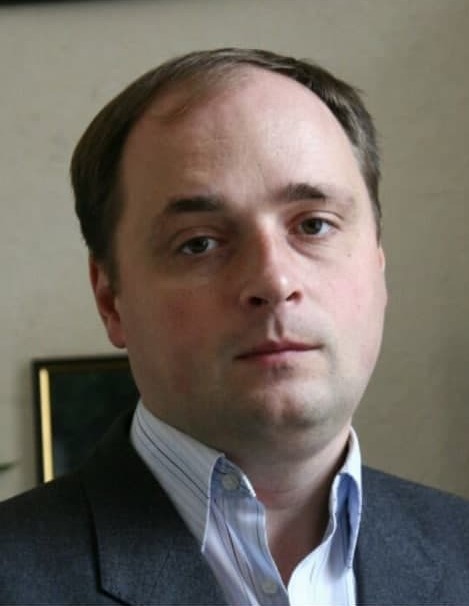 Head of The Department
Gapon Dmytro
Department Site
About Department
The beginning of the history of the Department of Automation and Cybersecurity of Power Systems can be considered the foundation of the Department of "Central Electrical Power Plants" at Kharkiv Polytechnic Institute in 1930. Over time, one of the main activities of the department became training specialists in automation, which plays a key role in ensuring the continuity and efficiency of power systems in our country. The tendencies of the specialty development resulted in 2004 when a part of the department's staff formed a new subdivision with a narrower specialisation and with an emphasis on modern digital and information technologies. The relevance of education required, in recent years, the introduction of cyber security of energy systems in the educational program, which was reflected in the name of the chair – "Automation and Cybersecurity of Power Systems".
Thus, the main objectives of the department are scientific research and the training of specialists able to ensure the reliable operation of modern automation of power systems.
Starting from the academic year 2017, taking into account the experience gained while training students in the specialties and directions that were established earlier, the Department starts training students in the specialization "Cybersecurity Technologies in Electric Power Industry", issuing bachelor's and master's degrees.
Our department is one of the few departments, which forms the scientific potential of modern power engineering, provides systematic training of qualified scientific and pedagogical staff (Ph.D. and Ph.D.), leads promising research in the monitoring of modes of operation and cybersecurity of the power system of Ukraine.
The department has close ties and actively cooperates with organisations such as NPC "Ukrenergo", Northern Power System, JSC "Kharkivoblenergo", LTD RPI Hartron-Incor, and others.
The department is headed by a doctor of technical science, associate professor Gapon Dmytro
Qualifications and Areas of Specialization
Department of Automation and Cybersecurity of Power Systems NTU "KPI" trains bachelors in 141 "Electricity, electrical engineering, and electromechanics. A graduate of the department is an electrical engineer, power engineer, specialist in relay protection and automation.