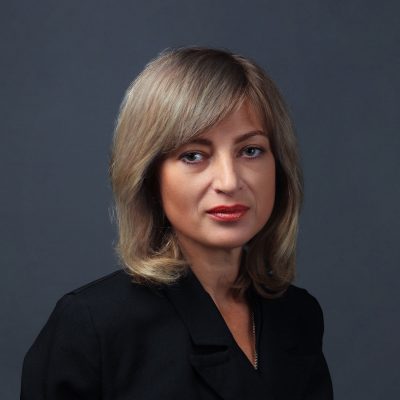 Head of The Department
Prokhorenko Olena
Department Site
About Department
The Department of Management was founded in 1991 by Doctor of Technical Sciences, Honored Worker of Science and Technology of Ukraine, Academician Leonid Ivin.
The department provides training in the field of knowledge 07 "Management and Administration", specialty 073 "Management", in three educational programs (EP) of bachelor's and master's levels:
Business Administration (in English);
International Business;
Management of organizations and administration.
The department also trains Doctors of Philosophy in the specialty 073 "Management".
For more than 30 years, the department has trained and graduated more than 2,000 specialists in the field of management. During 2017-2021, 8 candidate (Ph.D.) dissertations were prepared and defended at the department. There are 16 postgraduate students here, 10 of whom are from abroad.
The training of students is carried out by the teaching staff, which includes 3 Doctors of Sciences, 7 professors, 20 associate professors, and candidates of sciences. Teachers of the department have practical international experience and speak English, which allows them to teach in both Ukrainian and English.
The educational process is focused on interaction with potential employers – both Ukrainian and international companies. Thanks to the existing integration links, students are provided with internships at leading companies. The department has extensive links with leading universities in Poland, Slovenia, Italy, Spain, and other countries, where the best students can gain additional knowledge in theoretical and practical areas, participate in the international student mobility program ERASMUS +, improve a foreign language, get a second degree.
The places of work of graduates are organizations of any form of ownership and organizational form. They work as managers of various levels. In addition, some graduates are entrepreneurs who create and develop their own businesses.
Students of the management department take an active part in inter-university competitions, international conferences, they develop projects within the educational and methodological collaboration between specialties.
Scientific fields
The range of research interests of teachers and postgraduate students of the department includes the following areas:
management of industrial development;
development of corporate social responsibility in Ukraine and worldwide;
management of international economic activity of high-tech enterprises in the world markets of knowledge-intensive products;
digitalization of business;
use of information technologies and systems in management;
the impact of competitive strategies on business performance;
management of relationships with stakeholders at industrial enterprises;
others.
Qualifications and Areas of Specialization
073 "Management" (educational programs of bachelor's and master's levels "Business Administration" ("English", "International Business", "Management of Organizations and Administration").