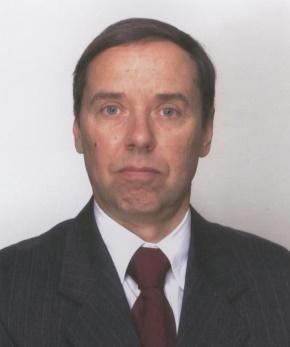 Head of The Department
Georgii Kozhevnikov
Department Site
About Department
The department was founded in 2009 and since 2017 has been training specialists in a new generation of IT specialties: "Software for the Information Technologies of the Internet of Things" (Competition proposal: "Applied computer engineering").
The trend of the Internet of things is now gaining popularity and our profession has a bright future. Already 44% of infants use smart devices connected to the Internet. Young people buy fitness bracelets; elderly people buy pacemakers, and else smart homes, offices, enterprises and cities. As a result, we get the Internet of Things (Internet of Things, abbreviated IoT) – a global network of physical devices of things connected to the Internet, equipped with sensors and information transfer devices. All these devices in total form huge amounts of information, the processing of which requires intelligent data analysis systems.
For 4 years, students in our department receive basic higher education and study under the bachelor's program, which contains fundamental and professionally oriented training. We teach our students:
to develop mobile services and loT-systems for smart homes and cities, transport systems and cyber production (industry 4.0 platform);
to design and develop data mining systems using cloud technologies;
to program various applications for mobile devices.
Students in the department study special courses at the Cisco Academy. Based on the results of studying these courses, they receive Cisco certificates. Thus, they complete their studies as certified specialists.
Graduates of the department receive all the necessary knowledge to work as programmers, QA engineers, database engineers, system administrators and  other.
3 doctors and 6 candidates of technical sciences teach at the department, 30% of the teachers of the department are employees of IT-companies, 40% are instructors of the Cisco Academy. Among our teachers there are many teaches working in IT-companies , many theorists who have diplomas of various degrees, including diplomas from the Oxford Scientific Union. Our team is a fusion of energy and youth, experience and skill. Our motto:
WE DO NOT FLY IN THE CLOUDS; WE WORK AND TEACH IN THEM!
On the basis of the department, one of the largest IT-companies in Kharkov, EPAM, conducts external training. Students of our department are invited to these trainings after the third year. After successfully completing the trainings, our students have a guaranteed place of employment in the EPAM IT-company.
Take a virtual tour of the department , visit our YouTube channel of the department and watch a presentation about our department, a cartoon about our student, which was created by our students.
You will see what wonderful audiences you will learn in.
You will learn about the Cisco Academy programs which we use for teaching students, and after graduation, they become certified specialists. You will learn about our cooperation with one of the largest IT-companies in Kharkov – EPAM.
Our department belongs to the prestigious ranking university, has a modern material base and qualified teachers, works closely with IT-companies.
Come to us and:
WE WILL MAKE OUR PLANET SMART TOGETHER!
Our contacts:    Phone – (057) 707-66-28, (067) -123-97-18, (050) 634-30-60
Address: Kharkov, st. Pushkinskaya, 79-2, 1st floor.
Scientific fields
Specialty – "Computer Engineering".
Competitive bid – "Applied Computer Engineering".
Specialization – Software for the Information Technologies of the Internet of Things.
Qualifications and Areas of Specialization
Specialty – "Computer Engineering".
Tender offer – "Applied Computer Engineering"
Specialization: Software of information technologies of the Internet of Things;
Qualification:
Bachelor: Technical Specialist in Computing (4 years of study);
Master: Professional in the field of Computing (6 years of study).