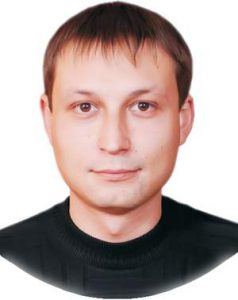 Head of The Department
Rogovyi Andrii
Department Site
About Department
The department was founded in 1914 by prominent Ukrainian fluid dynamicist, physicist and aerospace scientist Georgy Proskura as the Department of Hydromechanics. In 1923, the first graduation of engineers in hydraulic machines and aviation was carried out, and in the same year the Department of Aviation was created, also led by Georgy Proskura, on the basis of which the Kharkov Aviation Institute (now the National Aerospace University "KhAI") was created in 1930, and the Department of Hydromechanics was renamed the Department of Hydraulic Machines.
Today the department staff has a strong intellectual potential and practical work experience to teach future specialists of the new generation in the field of digital hydraulics, hydraulic machines and hydropneumatic drives used in almost all industries.
The students master during studies the following areas of modern education:
Computer Graphics
Computational fluid dynamics (CFD)
Operation and computer diagnostics of hydraulic and pneumatic equipment
Digital hydraulics, hydraulic machines and hydropneumatic drives
Сomputer engineering of renewable resources
Machines and mechanisms of oil and gas fields
Development of object-oriented systems for innovative technologies in the field of hydropneumatic systems
Students acquire skills in the following software: ANSYS, SolidWorks, Kompas 3D, Inventor, Matlab.
Scientific fields
Development of flow parts of hydraulic turbines with high energy cavitation performance;
Mathematical modeling and optimization of the working process of hydraulic machines, hydro and pneumodrives;
Study of non-stationary flow in hydraulic turbines;
Analysis and prediction of hydraulic units emergency situations and development of their prevention methods;
Mathematical simulation, dynamics and optimization of hydraulic systems;
Research of hydropneumoautomatics systems;
CFD analysis of hydraulic, pneumatic machines and units
Qualifications and Areas of Specialization
Bachelor's, Master's and Doctoral Programmes
131 – APPLIED MECHANICS. Specialization "Digital Hydraulics, Hydraulic Machines and Hydraulic Pneumatic Drives" (Bachelor's, Master's and Doctoral Programmes)
133 – INDUSTRIAL ENGINEERING. Specialization "Machines and Mechanisms of Oil and Gas Industries" (Bachelor's, Master's and Doctoral Programmes)
145 – HYDROPOWER ENGINEERING. Specialization "Computer Engineering in Renewable Energy" (Bachelor's and Master's Programmes)