On 10-11 July the Delegation of Istanbul Technical University (İTÜ) has visited NTU «KhPI». The purpose of the visit was the negotiation of educational, scientific and technical cooperation organization.
Turkish side has been represented by Rector of Turkish university Mehmet Karaca, Director of Institute of Information Technology Ertugrul Karasuha and Head of Electronics and Informatics Department İbrahim Akduman. At the first meeting, which took place in the office of the Head of Kharkiv University, Rector Yevgen Sokol, Vice-Rectors – Gennadiy Khrypunov, Eldar Veliev, Andriy Marchenko; Head of the Research Unit Georgii Lisachuk and Head of International Relations Department Oleksandr Goncharov have been present on behalf of NTU «KhPI».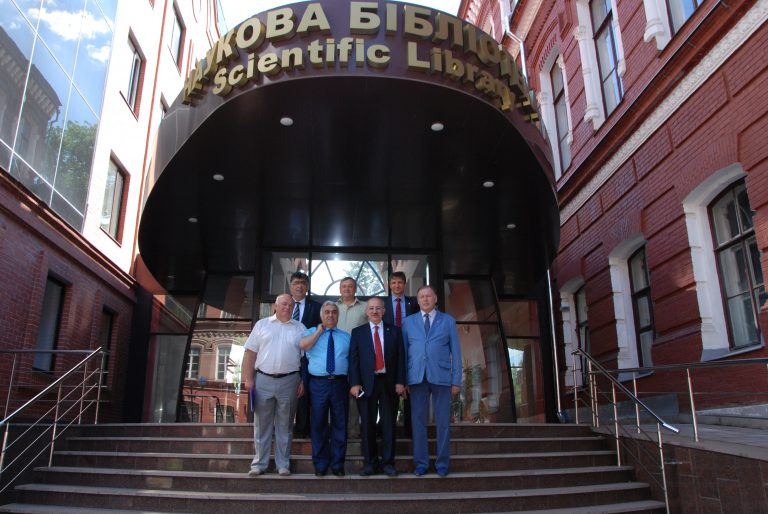 The visit has begun with a discussion on technical field cooperation opportunity. Turkish representatives have been interested in production and utilization of Continuous Variable Hydro Lifting Mechanical Transmission for Wheeled Tractors and Tanks, which has been developed by NTU «KhPI» scientists. They have also been curious about development of postgraduate university programs and in the other topics.
«We should specify the conceptual approaches to our cooperation and consider what kind of direction you are interested in». – Rector of NTU «KhPI» Yevgen Sokol emphasized. – «Kharkiv University is ready to provide with all fields and area specialists, Turkish partners are interested in». – He added.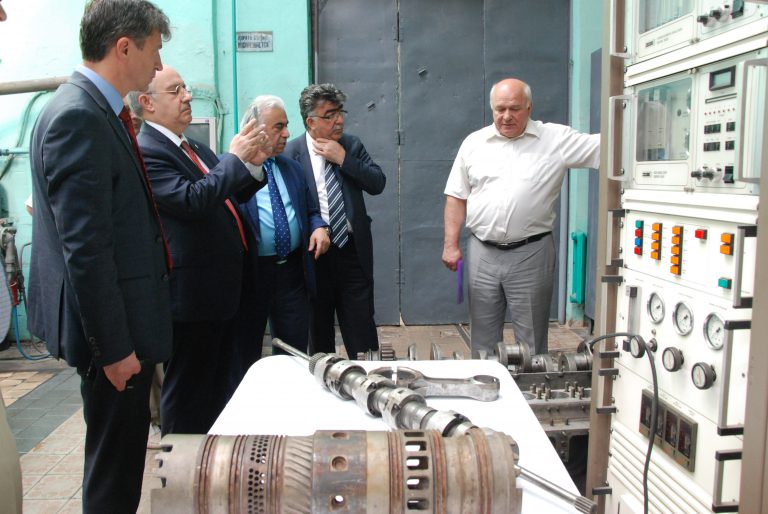 The program of the visit has involved attendance the high-tension power technologies Research laboratory (The Flash effect demonstration), Department of Internal Combustion Engines, Library and Kharkiv University Training IT laboratory.
Next day the Delegation of Turkish educational institution familiarized itself with the work of The Verkhovna Rada of Ukraine Military Training Faculty of NTU «KhPI». Up-to-date 3D exercise equipment, developed by scientist of NTU «KhPI», which helps to train future tankers, drew special attention.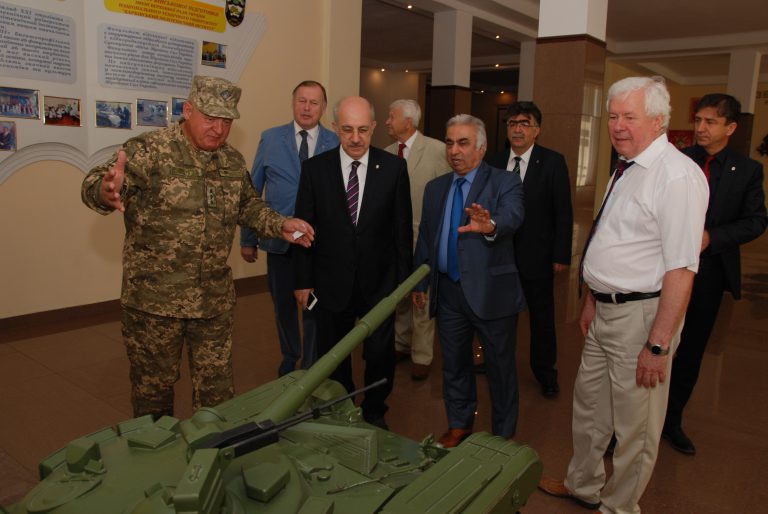 According to the results of negotiations, Protocol to encourage educational and scientific cooperation between universities was signed. It implies student, post graduate student, research fellow and collaborative scientific research exchanges. According to the document, it is NTU «KhPI», who will become a center for implementation scientific developments.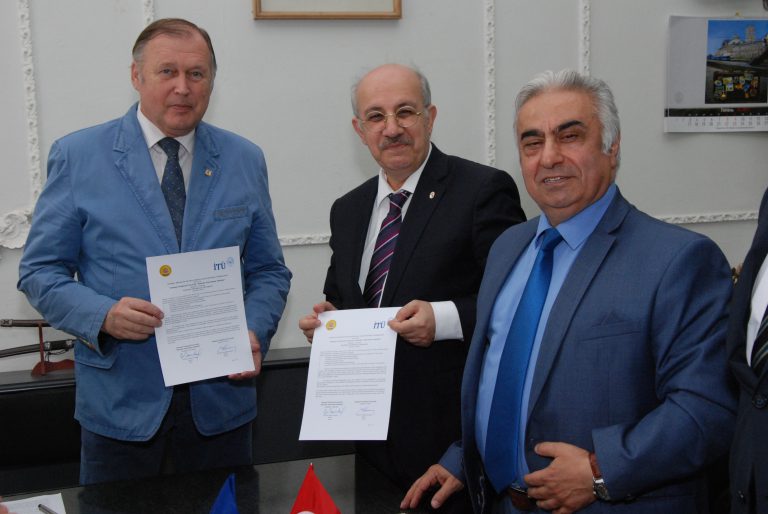 To familiarize themselves with scientific and technological facilities and further communication development between higher educations, Rector Mehmet Karaca has invited Kharkiv Institution leadership to Istanbul Technical University as a return visit.
It should be also noted that for a few years now, NTU «KhPI» cooperates with Turkey in the educational sector. Therefore on 6 October 2016 Kharkiv higher education opened a Distance Education Center for Turkish students training in Istanbul.  Apart from that in April 2017 University have been visited by Turkish Republic President Adviser Mustafa Helvasi.
For reference:
 Istanbul Technical University provides 39 specialties on 13 faculties and also 39 postgraduate and doctoral university programs. Besides, 360 laboratories and 13 research centers work at The Institute. 23 specialties are accredited in USA, allowing students participate in exchange programs and obtain double degrees. The University undertakes an education in such directions as: mechanics, electrical engineering, electronics, chemistry, metallurgy, computers, informatics, shipbuilding, aeronautics and management, architecture, art, design, and music as well. Technology Park with a currency circulation for 1 billion carries out successfully at Istanbul University. Over then 200 firms work there, Mehmet Karaca, Rector of higher education informed. According to him, the third part of university graduates are involved in scientific researches which carry out in these companies.