National Technical University «KhPI» was included into the new ranking of European universities QS World University Rankings: Europe 2024 (QS Europe Rankings), where it took the 45th place among the universities of Eastern Europe. In total, six hundred and eighty-eight universities from forty-two European countries were included in the ranking. Thirty-one universities represented Ukraine.
 In the general list of the QS Europe Rankings, Kharkiv Polytechnic ranks the sixth place among Ukrainian universities, 45th among Eastern European universities and 416th among European universities.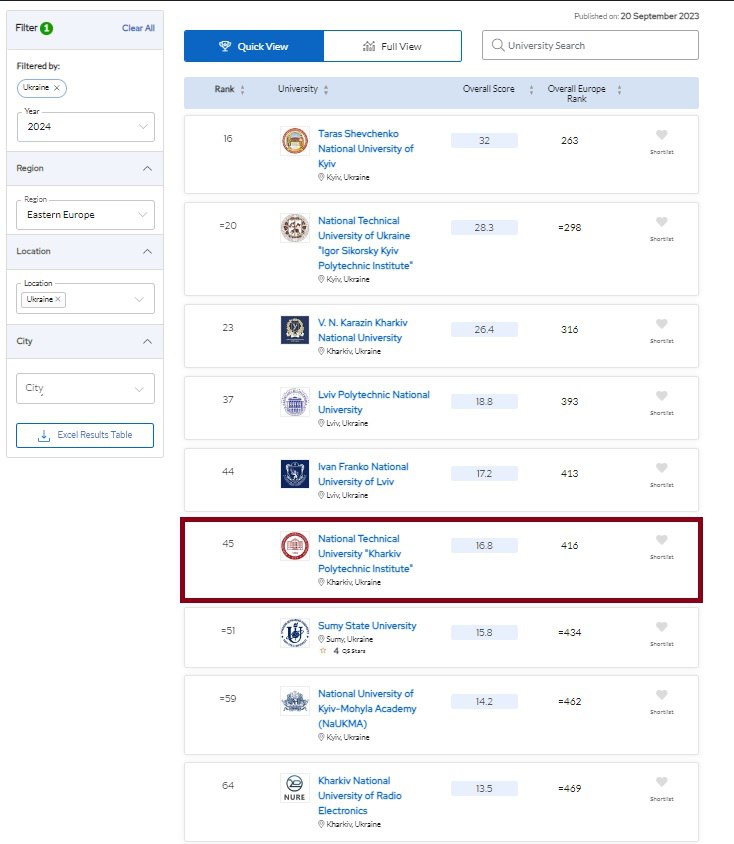 According to the ranking's methodology, each university was evaluated according to 12 indicators, among which the greatest weight belongs to the following:
academic reputation – 30%;
reputation of employers – 15%;
citations per Paper – 10%
international research network – 10%.
The best indicator of Kharkiv Polytechnic became «Faculty Student Ratio» (the ratio of teaching staff to students), according to which NTU «KhPI» ranked 4th in Ukraine and 80th among European universities.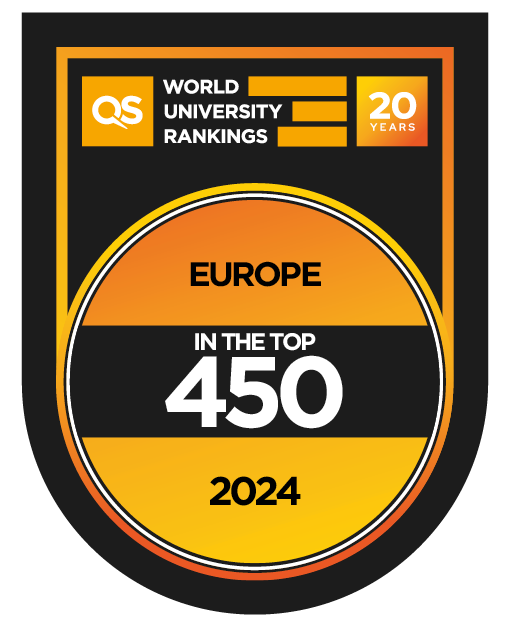 Note:
QS World University Rankings: Europe 2024 is the first ranking of European universities conducted by Quacquarelli Symonds. It contains data from 688 universities from 42 European countries, including 31 universities in Ukraine. The first place in the ranking was taken by the University of Oxford (UK), the second by the Federal Institute of Technology Zurich (Switzerland), and the third by the University of Cambridge (UK).