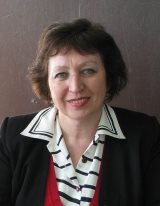 Head of The Department
Badan Antonina
Department Site
Qualifications and Areas of Specialization
Department of Business Foreign Languages and Translation provides training of future Specialists in "Translation" (7.02030304).
Graduates obtain:
qualification – Translator
specialty – 7.02030304 "Translation"
Education is provided on the contract basis.
Full-time education:
Specialist's degree program – 1 year
Graduates get the diploma in Translation (English, the second foreign language is German).
Distance education (second education), specialty – scientific and technical translation:
Specialist's degree program – 1.5 years (if bachelor's degree in Philology is available)