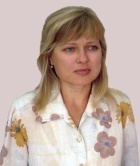 Head of The Department
Lapuzina Olena
Department Site
About Department
Department of Natural Sciences (DNS) was established in 1973 along with the opening of the Preparatory Faculty for foreign citizens of Kharkiv Polytechnic Institute.
The Department provides teaching natural-science cycle subjects for international students who are going to enter Ukrainian higher educational institutions, and carries out Higher Mathematics, Mathematical Modeling and Regional Ecology for junior experts in economic profile, who are already studying in higher educational institutions in Ukraine.
The specificity of the Department is realized in international relations. At different years, the Department hosted the interns from the U.S.A, Germany, Austria, Great Britain, Greece, Spain, Italy, Korea and other countries. The teaching staff of the Department is guided by the principles of pedagogical availability and logics that promotes quick assimilation in terminological, grammatical stock of natural-science subjects and provides qualitative perception of lecture and practical material.
The Department of Natural Sciences develops and introduces the innovative methods of teaching: group research projects, role-playing games, case studying, and elements of communicative training in natural-science subjects.
A qualitatively new level of carrying out annual traditional scientific and practical conferences for international students shows the effectiveness of communicative and problem techniques in teaching Mathematics, Informatics, Physics, Chemistry, Plotting, Ecology and Economics.
Students obtain necessary level of knowledge in natural-science cycle subjects and have opportunity to enter in any Ukrainian higher educational institution for further training without examinations. They also have possibility to take part in various researching, educational, business projects and programs in Ukraine.
The slogan of the Department of Natural Sciences is "Success for every student!" We believe that every student has the ability to succeed, especially if the student provides the most comfortable conditions for this. Teachers develop individual lesson plans for each student, allowing the student to learn at the own pace. All this forms the students' desire to learn and motivation for their further education. This approach provides an ideal learning environment where everyone can reach his/her full potential.