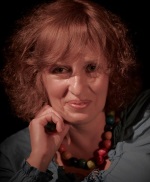 Head of The Department
Goroshko Olena
Department Site
About Department
The Department of Cross-cultural Communication and Foreign Language was established in 2004. It provides English, German and French for Specific Purposes for undergraduates, master and doctoral students in their professional spheres and specialties for the following faculties:
In 2015 the Department started to provide Masters' training within a graduate program in specialty 061 «Journalism» – speciality 061-01 "Media communications". The Department is headed by Doctor of Sociology, Doctor of Philology (Russia), Professor Olena Ihorivna Goroshko.
Scientific fields
"Business and Finance";
Economic;
"Computer Science and Information Technologies";
Mechanical and Technological;
Engineering Physics;
"Computer Science and Programme Engineering".
Qualifications and Areas of Specialization
speciality 061-01 "Media communications"