The first Ukrainian-Turkish Scientific Center will be created on the basis of NTU "KhPI". Such decision is the result of the visit of Kharkiv University delegation to Istanbul Technical University.
On 15-19 August, the delegation from NTU "KhPI" visited Istanbul Technical University (İTÜ). Rector Yevgen Sokol, Vice-Rectors – Eldar Veliev, Andriy Marchenko, Gennadiy Khrypunov, and press secretary Olena Rozova represented Kharkiv University. The purpose of the visit was to determine the directions in educational, scientific and technical cooperation of two universities within the framework of the cooperation agreement signed in Kharkiv.
The first meeting of NTU "KhPI" delegation took place in one of Istanbul Technical University campuses in the office of the Rector Mehmet Karaca. Kharkiv delegation took part in the Academic Council of ITU meeting and got acquainted with Turkish university and its research.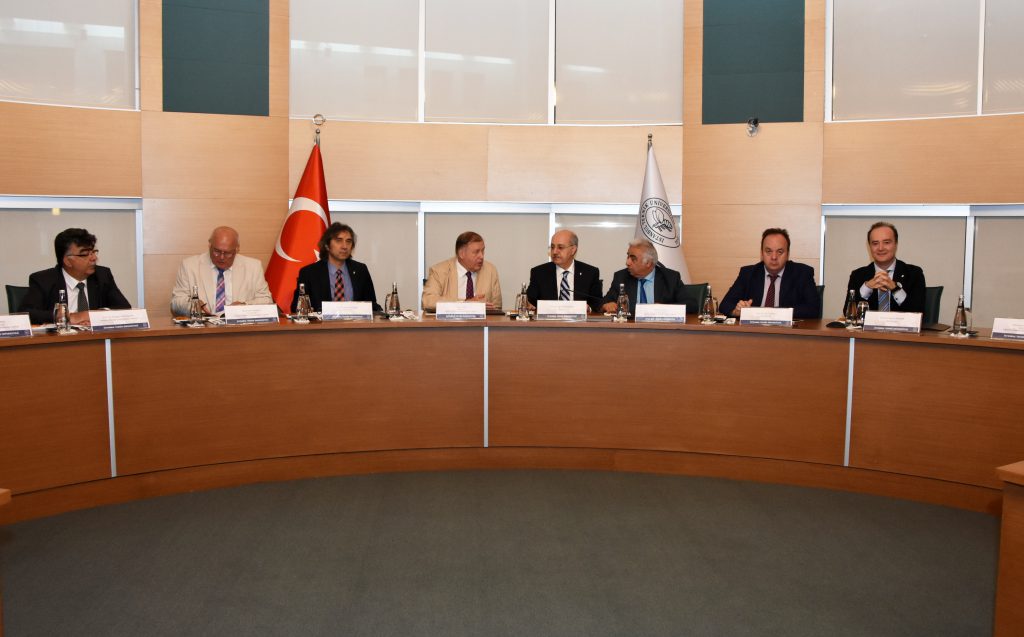 Particular attention was paid to the university's Technology Park (İTÜ ARI TEKNOKENT), which is located in one of the university campuses (founded in 2002). It has 1,655,000 m2 area and 10 buildings that are co-working space and startup centers. More than 200 companies participate in the Technology Park and annually develop up to 600 projects in the field of information technology, electronics, energy, constructing, and ecology. İTÜ ARI TEKNOKENT annual income is 1 billion USD. İTÜ students can take an active part in development of various projects, practice, and get opportunity for employment in domestic and foreign companies in İTÜ ARI TEKNOKENT. These companies are IBM, TEB, Microsoft, Turkcell, Maxim integrated, Ericsson, Verifone, Vodafon, Virgasoft and so on. Especially engineering students can choose full-/half-time work and attend seminars, trainings and conferences. One third of İTÜ graduates are involved in scientific research, which conducted in the companies of the Technology Park. The chairman of the board of İTÜ ARI TEKNOKENT is the Rector of the university.
KhPI delegation saw a work of the ITU research centers in such fields as aerospace, nanotechnology, satellite communications and remote sensing, information and computing, which have a high level of seismic protection. This is very important for Turkey territory, subjected to earthquakes.
The Turkish company MEM-TEK demonstrated its work in water purification and conversion of salt water to fresh water. The program of the visit included an attendance of the Energy Institute of Istanbul Technical University, where, in particular, conducted nuclear reactor research. In addition, the medical equipment, developed at the Faculty of Electronics İTÜ evoked great interest.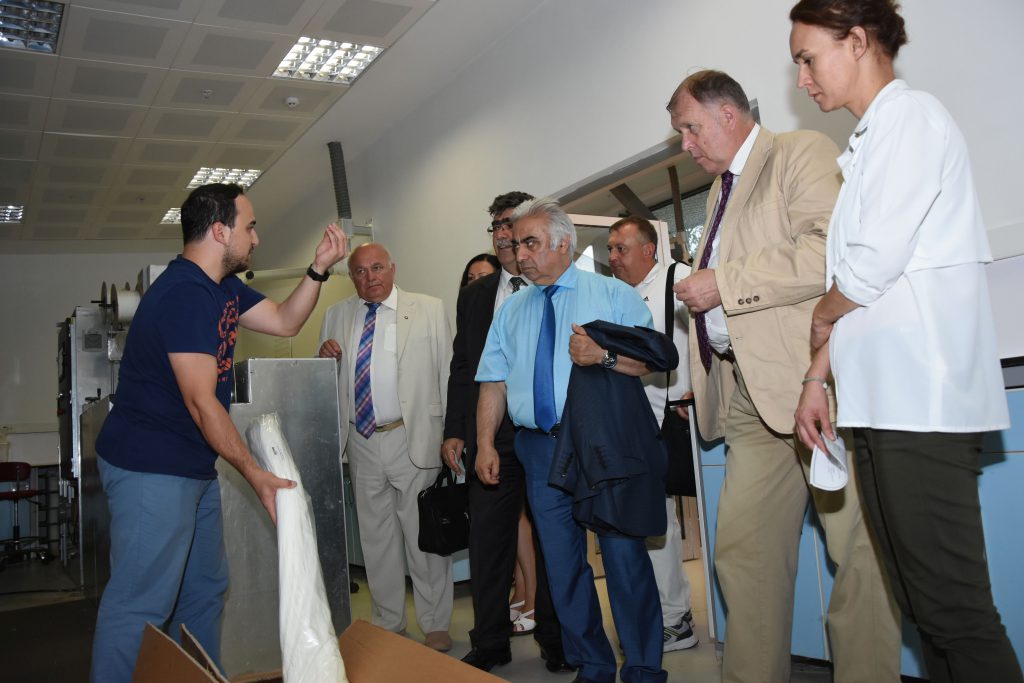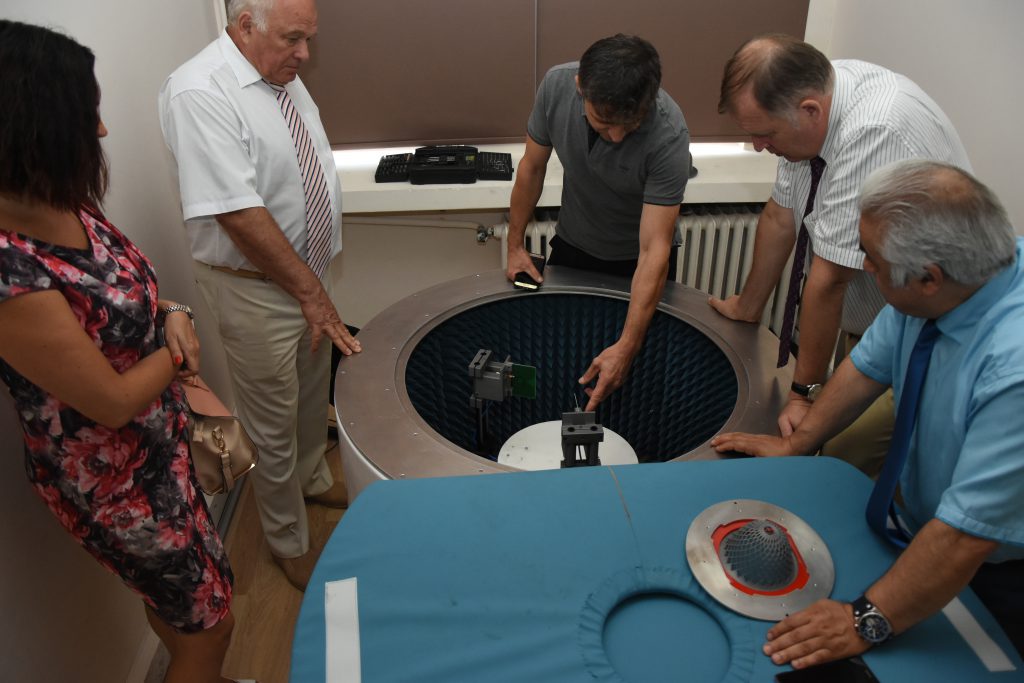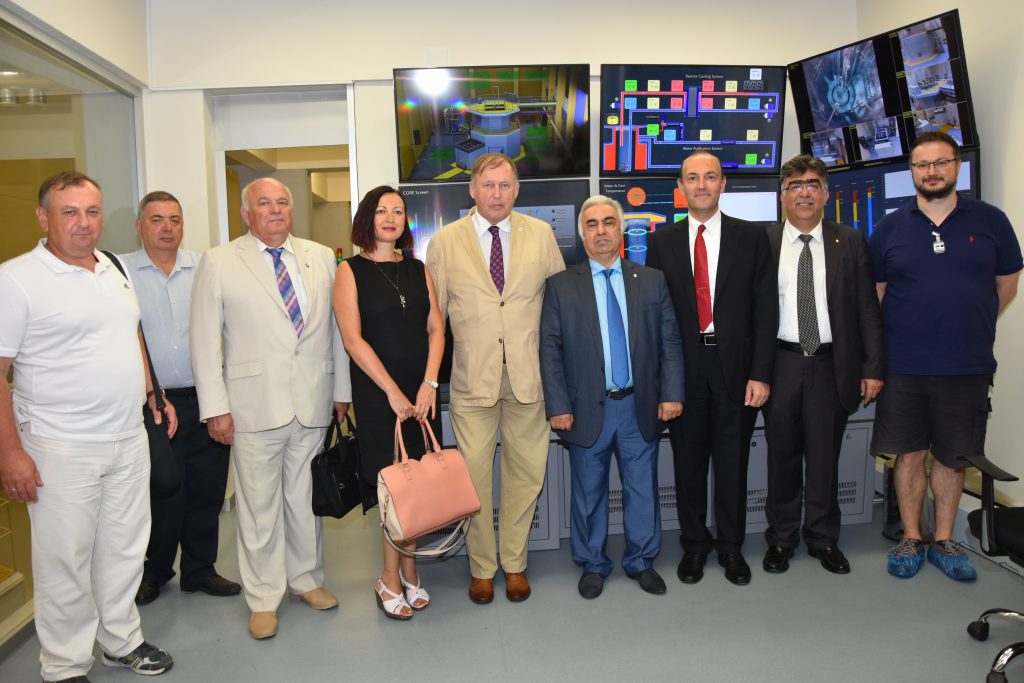 This visit results in decision to establish the first Ukrainian-Turkish Science Center based on Technology Parks of NTU "KhPI" and İTÜ. Istanbul Technical University has two similar centers in Chicago (USA) and London (UK). On 6-9 September 2017, the İTÜ delegation is going to visit Kharkiv. Representatives of both sides will discuss the organization and functioning of the Technology Park. It is also planned to read a course in the commercialization of scientific developments.
For reference:
 Istanbul Technical University provides 39 specialties on 13 faculties and 39 postgraduate and doctoral university programs. Besides, 446 laboratories and 13 research centers work at The Institute. 23 specialties are accredited in USA, allowing students participate in exchange programs and obtain double degrees. The University undertakes an education in such directions as mechanics, electrical engineering, electronics, chemistry, metallurgy, computers, informatics, shipbuilding, aeronautics and management, architecture, art, design, and music as well. During its existence, İTÜ has graduated more than 100 000 specialists.