In the 2019/20 academic year, there were more students from Turkey at NTU "Kharkiv Polytechnic Institute". Thanks to the cooperation of the international faculty of KhPI with Turkish companies BATI AKDENIZ and ATLAS PRIVATE EDUCATIONAL SERVICES, more than 150 Turkish students entered various engineering specialties of KhPI and pre-university training courses. Admission of students for pre-university training programs will continue until February 1, 2020.
So, more than seventy students from Turkey have already begun classes at NTU "KhPI" in the departments of the university. Among the most popular specialties are software engineering, computer engineering, electro mechanics electrical engineering, applied mechanics and psychology. Half of Turkish first-year students prefer to study in English.
Also, more than eighty Turkish young men and women began studying in English and Russian under pre-university training programs, so that next year they would continue their studies at NTU "KhPI" at the main departments of the university.
It is worth noting that according to the rating of the Ukrainian State Center for International Education (USCIE), NTU "KhPI" has become the second university in the country most in demand among foreign applicants.
In addition to training, foreign students of the Polytechnic University actively participate in the life of the university, organize various events and holidays, such as Science Day, Friendship Festival, inter-university scientific conferences and others.
So, on October 29, the Department of Natural Sciences of the Faculty of International Education of NTU "KhPI" solemnly congratulated the Turkish students of the Polytechnic University on their national holiday – Republic Day.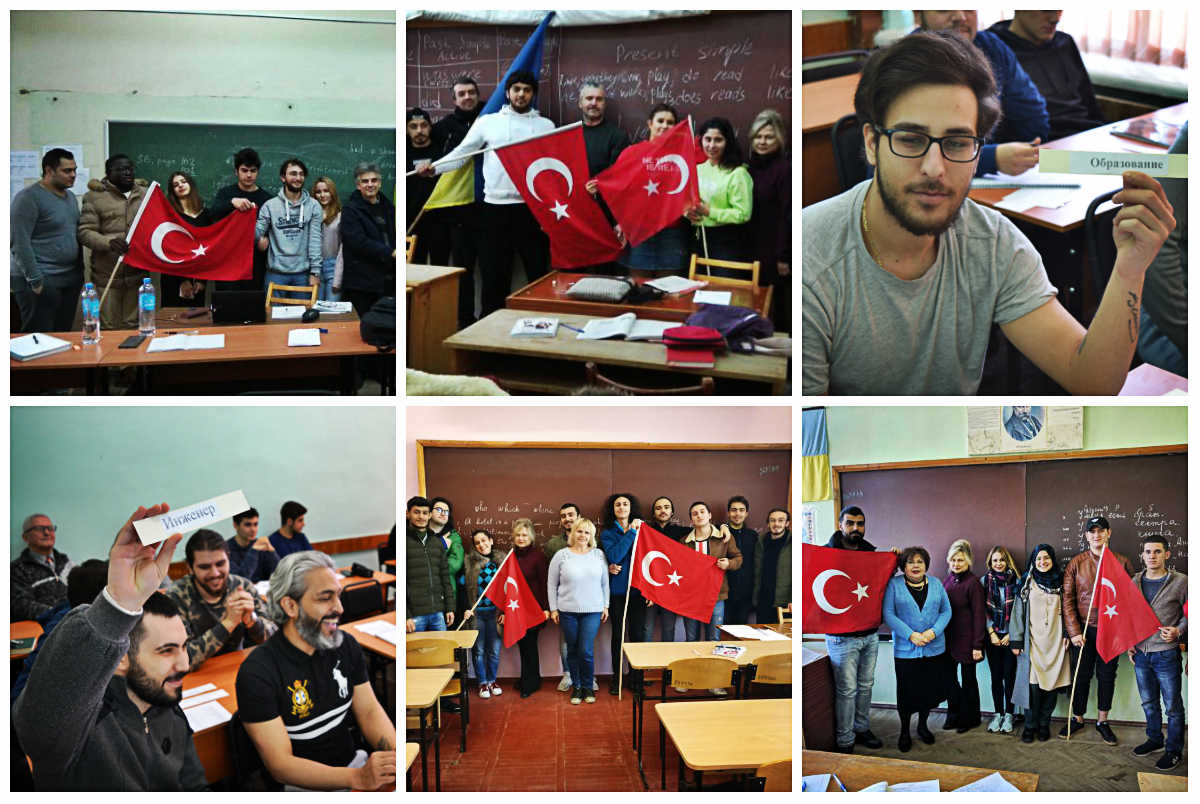 Reference: 
In April 2019, Vice-Rector of KhPI Gennadiy Khripunov visited Istanbul and met with the leaders of the Turkish companies BATI AKDENIZ and ATLAS PRIVATE EDUCATIONAL SERVICES. During the meetings, new steps were taken to expand cooperation and the conditions offered by NTU "KhPI" were presented in order to receive a quality education and decent living conditions for Turkish students. In addition to the Russian and Ukrainian languages, the university also provides instruction in English for some undergraduate and graduate programs.